Activities in North Staffordshire
North Staffordshire has a wide selection of activities to offer - whether you are looking for an adrenaline filled day, a stag or hen activity or family fun, the following should offer you some choice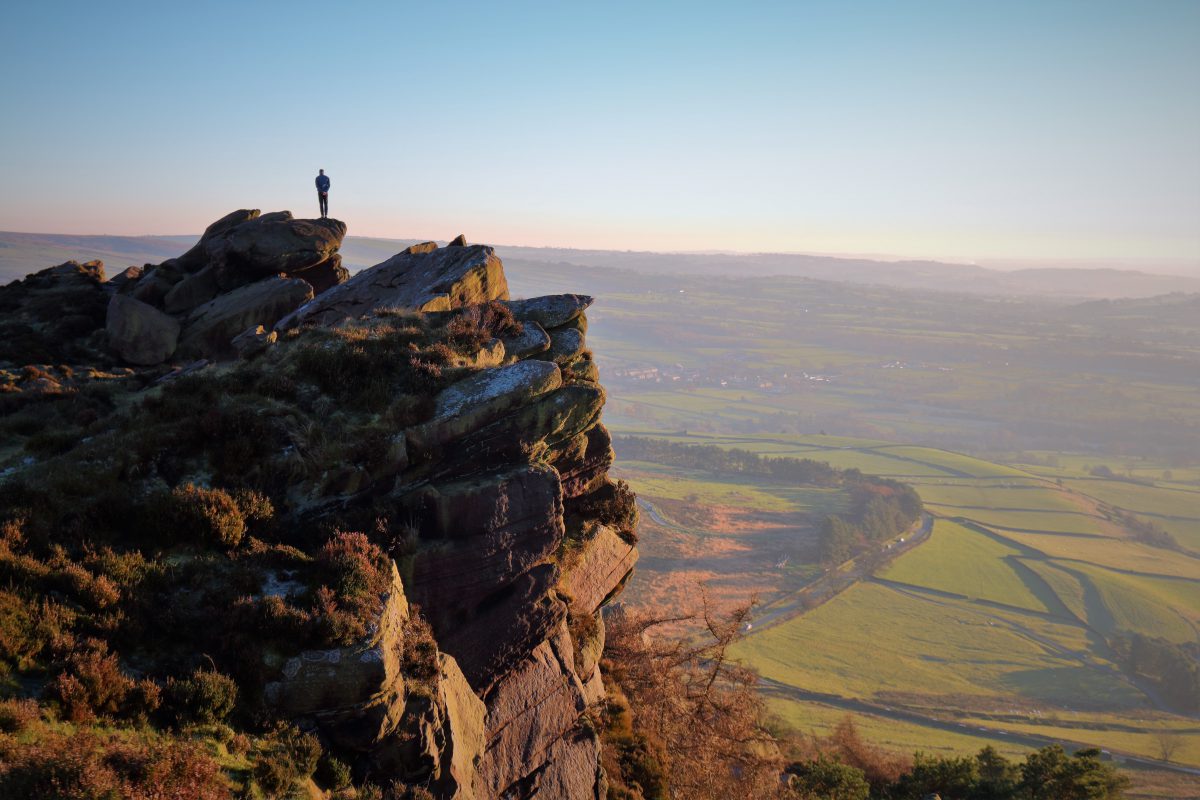 The following are details of activity providers in the area, as well as specialists providing experience or training in one activity there are others providing a wide variety from one location – so if you do not find a specialist take a look at the Multi-Activity providers section
Arts & Crafts
Watercolour Course in the Peak District National Park by Dr Alan Hearsum, spend a  day, weekend or even a week, drawing and painting in the Peak District National Park
Peak District Photography Workshops and Tuition by Chris Hepburn one to one photography workshops & small group workshops for up to three people
Sketching in the great outdoors with Rosemary Hale, Artist & Tutor based in Foxt in the Staffordshire Moorlands
MazArt Studio in Scholar Green offer painting workshops in all mediums including oil, acrylic and watercolours.
Valentine Clays Valentine Way, Fenton - Courses and workshop themed events in a new workshop facility
Airsoft Combat / Paintballing
First and Only Airsoft at Anzio Camp which is a disused M.O.D. barracks and training facility. This site is perfect for everyone from first time players to airsoft veterans as the site and scenarios cater for all types of play.
Quest Paintball – at Kingsley Moor for your paintball experience, stag / hen fun, other activities available
Ashcroft Park & National Paintball Games – their 2 sites are near Tean and offer a wide variety of activities
West Midlands Airsoft operates from a site in Tean (F O B) Formally a Home Guard Training Area during WW2, this is a vast site covering 120 acres of varied woodland and terrain
Climbing
SJ Mountain Sports are Specialists in Rock Climbing and Mountaineering training courses, based in Leek, cater to people of all experience levels with our wide variety of courses
Audley Climbing Centre by Peak Pursuits is an indoor centre, packed with routes and challenges for climbers of all ages and abilities
Kilnworx Climbing Centre in Burslem offers great indoor climbs, slabs, angles, overhangs, bridging, corners, arêtes, overhanging arêtes, it's got it all.
Awesome Walls Stoke is England's largest dedicated bouldering centre. It comprises over 900 square metres of bouldering made up of walls and features of all angles
Jubilee2 Climbing has a bouldering wall,14.5 metre wall with a variety of features,16 routes with grades ranging from 3 to 7a
Cycling / Mountain Biking
Brown End Farm Cycle Hire – Waterhouses ( Manifold Track)
Desire 2 Ride – Road Bike Hire – Stafford
Manifold Track – Manifold Valley, Hulme End, Near Hartington – surfaced and fairly level throughout its length, making it ideal for wheelchair users, those with buggies or prams and people with limited mobility - download a map here
Churnet Valley Cycle Hire – Manor House Farm, Prestwood, nr Alton – cycle the Churnet Valley cycle path
Cheadle Cycles - Market Square, Cheadle - have a couple of folding bikes & tandem for hire
Gliding
Staffordshire Gliding Club - Seighford Airfield offer -
1. Half-day course consisting of 3 aerotow flights or an equivalent number of winch flights lasting a total of about one hour in the air.
2. Aerotow launch behind a light aircraft to over 2000' for a flight lasting about 20 minutes.
3. Winch launch for a flight lasting about 5 minutes. Climbing steeply to about 1000 feet in 30 seconds.
4. "taster session" for groups. They can provide 10-15 of you with a flight on a Wednesday evening in the summer months.
www.staffordshiregliding.co.uk
Horse Rides and Pony Trekking
Northfield Farm at Flash in the Staffordshire Peak District offers Horse Rides, Pony Trekking and Trail Rides
Beaver Hall Equestrian Centre at Bradnop
Ingestre Stables Ingestre nr Stafford, for Hacking on Cannock Chase
Indoor Karting
Fastlane Karting – Indoor Karting Circuit operate Biz karts for Corporate & Group Parties, and Sprint karts for our arrive & drive sessions, also have Go-Karts for kids
Outdoor Activities
Adam Evans is a professional outdoor instructor based in the UK'S Peak District, provides high end tailor made courses and often 'one to one' coaching and guiding in the outdoors.
Peak District Hang Gliding Centre Experience the exhilaration of free flight as you learn to fly safely with the longest established BHPA registered school
Stanley Head Outdoor Education Centre is owned and run by Stoke-on-Trent City Council for schools, but it is also offer a wide range of options for adult parties (including Hen and Stag parties)
Entrust Outdoor Education is set in the Shugborough Estate, the Outdoor Centre offers a diverse range of activities from wilderness and bushcraft to climbing, biking and kayaking
High Ash Farm Outdoor Pursuits Centre at Longnor offers Outdoor Pursuits, Educational Visits, Residential Visits, Field Studies, for Schools, Corporates and Walking Groups
Derwent Pursuits based in Ipstones Leek, provides numerous activates and outdoor pursuits for all experience levels including high ropes, quad bikes and RC rally cars
Skiing
Stoke Ski Centre Dry ski slope at at Festival Park, open practice sessions, Ski and Snowboard lessons

North Staffs Ski Club based at Kidsgrove Ski Centre in Bathpool Park give basic lessons for beginners and improver or refresher lessons for experienced or returning skiers on a dry slope
Watersports
Tittesworth Water Sports and Activity Centre – British Canoeing Accredited Centre with Stand Up Paddleboarding (SUP) and Sailing
Peak Pursuits waters ports are based Astbury Water Sports Centre just over the border in Congleton, Cheshire
North Staffs Sailing Club – members club based at Stanley Pool – RYA affiliated
Potteries Paddlers – a multi-disciplined, inclusive, canoe and kayak club based at Rudyard Lake
Trentham Canoe Club – one of the largest canoe clubs in Staffordshire offering opportunities for children and adults of all abilities in fun, recreational canoeing and competitive kayaking – based in Trentham Gardens Lake
There is also the Stoke-on-Trent's Heritage Canoe Trail - click here to download the Trail PDF
Walking
Long Distance routes
Gritstone Trail – 35 miles – between Disley, Manchester and Kidsgrove, Stoke on Trent.
Sabrina Way – Bridleway – 203 miles – between Great Barrington, Derbyshire and Hartington, Worcestershire – runs through Dimmingsdale in the Alton Valley a hidden treasure below Alton Towers, there is an excellent Tea Room and Forestry Commission car park see www.forestry.gov.uk/forestry/englandstaffordshirenoforestdimmingsdale
The Two Saints Way – 92 miles – recreated pilgrimage route between the cathedral cities of Chester and Lichfield
The Staffordshire Way – 92 miles from Mow Cop to Kinver Edge, from Mow Cop at the north end of Stoke on Trent it works its way down through North Staffordshire linking many places of interest and attractions.
From Mow Cop it follows Congleton Edge to the top of The Cloud giving views across Cheshire before it drops down and towards Rushton Spencer where it follows an ols railway track to Rudyard Lake, it then follows the Churnet Valley around Leek, passes Deep Hayes Country Park, along the Cauldon Canal to Cheddleton, through Hawksmoor Woods at Oakamoor on to Alton and on in to East Staffordshire at Rocester (Roman) and home to JCB, on to Uttoxeter via Abbots Bromley, Blithfield Reservoir, the outskirts of Rugeley to Great Haywood & Shugborough passing Stafford and on to Penkridge and South Staffordshire.
download a leaflet on The Staffordshire Way from our archive click here
Shorter Walks
Dimmingsdale in the Alton Valley (see Sabrina Way above)
Download a 'Staffordshire Moorlands D.C.' published walk leaflet for Furnace Forest walk - 4 miles around Dimmingsdale Alton - click here
Manifold Valley see the National Trust website - a circular walk from the stone-built village of Wetton in the Peak District National Park. Explore Thor's Cave and then continue down to Ilam Park, before returning along the opposite side of the River Manifold. Manifold Valley Walk
Oakamoor (car park) – take the cycle path along the Alton Valley at the 1st Stone Bridge exit cross the bridge and the path brings you to Dimmingsdale (see above) or continue and exit after the old station taking the road to the right up to Alton Village (left and its Alton Towers) and return the same way or take the lane past the Dimmingsdale car park back to Oakamoor – There are also woodland walks in the NT Hawksmoor see www.nationaltrust.org.uk/hawksmoor which is at the top of the hill from Oakamoor
Rudyard Lake – there is a car park at the miniature railway station see www.rlsr.org and this also sits on the cycle trail which runs from the lake side to Leek see www.cycle-route.com/routes/Rudyard_Reservoir-Cycle-Route-1178.html There is a circular walk around the lake see www.rudyardlake.com/walking
Download a 'Staffordshire Moorlands D.C.' published walk leaflet from our archive - click here
Tittesworth Reservoir Walks – You can enjoy spectacular views of The Roaches as you walk the five mile long trail or take the shorter 1.5 mile trail for those wanting a more gentle stroll – see www.stwater.co.uk/my-severn-trent/our-visitor-sites/tittleswort-water/
Biddulph Valley Way – an easy, level walk is 3.2km/2 miles long, however the Biddulph Valley Way continues for a further 4 ½ miles through Staffordshire. - Download this 'Cheshire East C.C.' published walk - click here
Brown Edge Green Vale – The route is approximately 6 miles following the high ground which runs north through Brown Edge, down the green vale of the Head of Trent to Norton Green and returns along the Caldon Canal to Stockton Brook and then back to Brown Edge
Download this 'Staffordshire Moorlands D.C.' published walk leaflet from our archive - click here
Caldon Connections – A walk around Froghall - The walk takes you north of Froghall and Foxt into some beautiful wooded areas. It is approximately 4 miles and you should allow 2-2 ½ hours to enjoy the scenery.
Download this 'Staffordshire Moorlands D.C.' published walk leaflet from our archive - click here
Leek and the Caldon Canal via Ladderedge Country Park - This walk is 3 miles long and follows mainly level ground along the canal, with some steep slopes up and down within the Country Park. Allow 2-2 ½ hours to enjoy the walk.
Download this 'Staffordshire Moorlands D.C.' published walk leaflet from our archive - click here
Styles in Stone - a walk east from Cheddleton - The walk is about 6 miles long, taking the walker through the Coombes Valley Nature Reserve to the outskirts of Ipstones
Download this 'Staffordshire Moorlands D.C.' published walk leaflet from our archive - click here
Three walks from Biddulph Grange Country Park - Bailey's Wood, Biddulph Park and Biddulph Moor - Allow about 2-2 ½ hours for each walk. Most paths are well-surfaced, but be prepared for some muddy and slippery sections.
Download this 'Staffordshire Moorlands D.C.' published walk leaflet from our archive - click here
Canal Walks
Great Haywood (next to Shugborough Estate) canal walks along the Trent and Mersey Canal and the Staffordshire & Worcestershire Canal – the junction at Great Haywood is usually busy with leisure boats and there are a number of residential narrow boats – a circular walk can be made by following the Staffordshire & Worcestershire Canal from the junction to Milford, a short stretch down a lane into Milford and the Main Entrance to the Shugborough Estate, walk along the estate road to the car parks then follow the cycle path to Essex Bridge and turning left along the Trent and Mersey Canal you return to the junction
Froghall Wharf – there is a car park and Hetty's Tea Room – see hettysteashop.co.uk
From the basin walk along the Caldon Canal for a couple of miles and you will arrive in the Consall Valley, it has a nature reserve, small railway station (Churnet Valley Railway) and most importantly a pub, follow the canal another mile and reach the main station, tea room and riverside pub! To return to Froghall Wharf simply retrace your steps or take Steam or Diesel Train back to Froghall Station, it's just about a 10 minutes walk back to Froghall Wharf car park – see www.churnet-valley-railway.co.uk
Download a leaflet from our archive for the walk - Caldon_Connections - a 4 mile walk around Froghall
Barlaston – Downs and Canal circular walk- there is a small car park in Barlaston Village and a car park at the National Trust Downs Banks – the walk takes about 2 hours some hills – the walk follows the lane from the Downs Banks Car Park (turn right at the exit) down to the ford (there is a foot bridge) and follow this quiet lane for about a mile until you reach the canal – turn right and follow the towpath until you reach the Plume of Feathers (Neil Morrissey) (www.plumeoffeathersbarlaston.co.uk), exit through the car park go over the bridge cross the railway and follow the road up the hill to the village green take the right turn past the small car park and take the kissing gate at the entrance to The Upper House Hotel (www.theupperhouse.com) and follow the path through the next gate across the field and at the next gate you enter The Downs follow any of the paths down the valley and work your way back to the car park.
Stoke on Trent – Through much of the city you will not be far from a canal, there are a number of places in the city where you can park and join the canal for a wander –
Hanley Park (just a short walk from the City Centre, commercial and cultural quarters) it is a Grand Victorian Park, Gardens, Lake, play area, sports etc with the Caldon Canal running through the centre – from here its not too far to walk to the junction of the Trent and Mersey and Caldon Canal, just a little further on is the Etruria Industrial Museum and Heritage Centre (well worth a visit especially when in Steam)
Etruria Industrial Museum and Heritage Centre, car park etc, from here you could walk up to Hanley Park (see above) or walk in the other direction to the Festival Park Marina – this is part of the Entertainment and Retail Park which was part of the legacy from the National Garden Festival in 1986
From Festival Park Marina it is a gentle walk to Middleport – past the Middleport Pottery (used in the Pottery Throw Down programmes) and then on to Westport Lake, nature reserve, visitor centre, car parks etc see www.staffs-wildlife.org.uk/visitor-centres/westport-lake-visitor-centre