Leek - market town, the Moorlands and Staffordshire Peak District
Leek fashions itself as Queen of the Moorlands, an historic market town, with a history of weaving and textiles and until recent years had continued its clothing industry. In the Napoleonic period prisoners of war were billeted in the town, these were officers and a number of them liked the life in Leek so much they decided to stay, married locals and integrated into the local community
There is an outdoor market each Wednesday, as well as an indoor market every Wednesday, Friday and Saturday in the restored Victorian Butter Market. There is a is Fine Food Market on the 3rd Saturday of the month and every 1st Sunday of the month is the hugely popular 'Totally Locally' Sunday Supplement Market.
Leek makes an excellent base for walking, cycling and other outdoor activities, with nearby rock climbing and water sports as well as stunning walking country
Brindley's Mill – a little know gem, built in 1752 this is a working corn mill & museum celebrating the work of James Brindley, millwright and canal engineer renowned as the pioneer of the canal system. – on the A523 Leek to Macclesfield road about half a mile from Leek town centre
The Nicholson Museum and Gallery is housed within the Nicholson Institute built in 1884 by silk mill owner Joshua Nicholson. The Gallery features a mixed programme of community based exhibitions and local history. This also houses the local Tourist Information Office (see below)
The Churnet Valley Railway takes you on a journey back to the classic days of railway travel on a rural line that passes through beautiful countryside, the main station is at Kingsley and Froghall Station, Froghall. Their base, workshops and shunting yard can be found at Cheddleton Station. While Consall station provides agood drop off for a walk in the valley, along the canal or in the RSPB Consall Woods Nature Reserve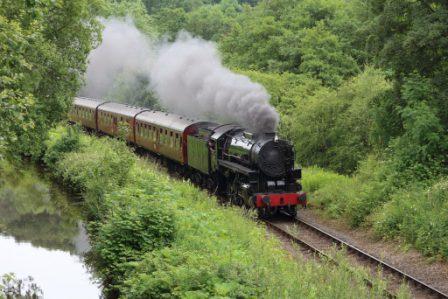 Cheddleton Flint Mill is a fine example of a water mill that ground flint for the pottery industry, it features two water mills, a small museum, a period cottage, the canal and many other exhibits. It is adjacent to the main road and canal, a five minute walk along the canal from the Churnet Valley Railways main Railway Station (see above)
Consall Woods Nature Reserve located in the Churnet Valley it is reached by road via the hamlet of Consall, or by foot it can be reached via the Caldon Canal towpath. There is a small visitor centre and car park, fishing lakes and a variety of walking trails through woodland, marsh and riverside meadows. In the valley there is a station for the Churnet Valley Railway so you could arrive by Steam Train.
Accessibility Very steep sided valley, rough footpaths, roadway from has some blue badge parking at bottom of the valley allowing access to the canal and station via the roadway - robust equipment and assistance recommended
now under the management of the RSPB
www.rspb.org.uk...
Built in 1776, the Caldon Canal is widely seen as one of the most interesting waterways in the country. Very much a canal of contrasts, it begins in the centre of the Potteries passing through to countryside and the Churnet Valley. It is one of the most picturesque of Englands canals. It Terminates at Froghall Wharf in the heart of the Staffordshire Moorlands, for a time it runs along side the River Churmet and the Churnet Valley Railway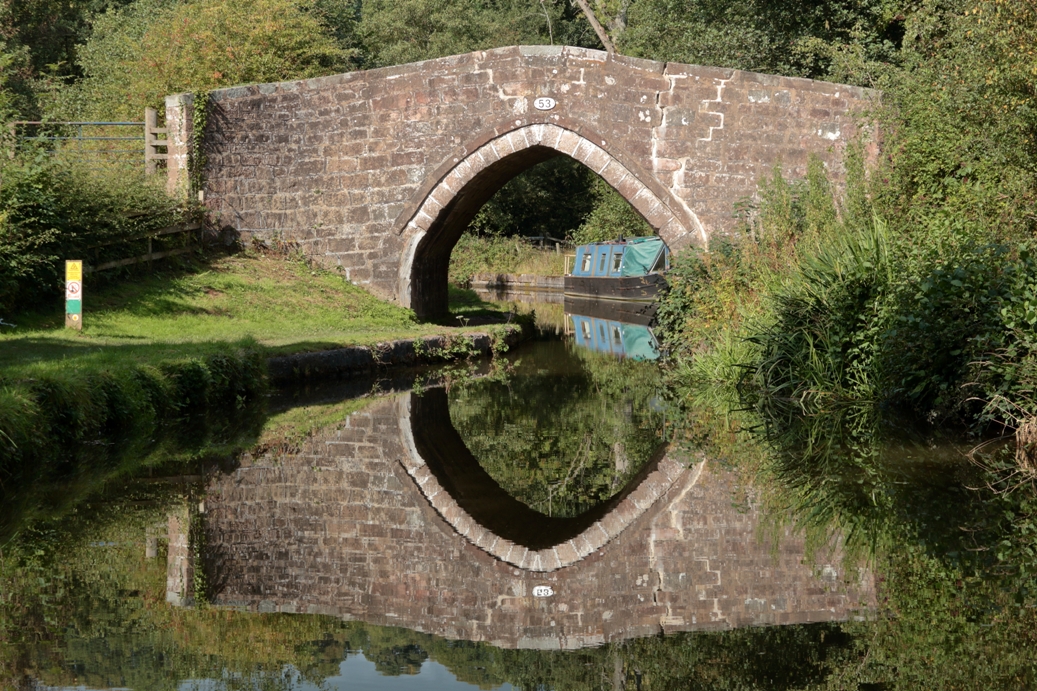 Leek and Rudyard Lake Steam Railway – Take a magical 3 mile return trip alongside beautiful historic Rudyard Lake on our Victorian-style narrow gauge steam trains and are the best way to see and access the Lake's attractions. Rudyard Lake is over 2.5 miles long and was built as a reservoir in 1797 today it offers watersports, boat trips, walking, a good day out
Peak Wildlife Park – Winkhill, Leek – large walkthroughs allow you to come face to face with exotic and endangered animals from across three continents, family picnic area, Jungle Bounce and large outdoor play area
Accessibility - "The whole of the Park is accessible by wheelchair and able-bodied pusher. The paths are wide and can accommodate wheelchairs and mobility scooters." Accessible toilets and baby changing facilities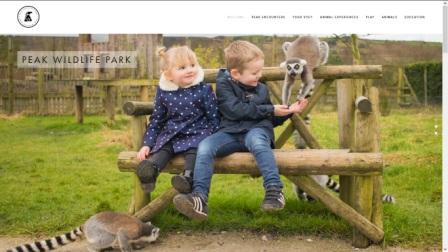 The Roaches – a rocky area for walkers and climbers. Ramshaw Rocks with its Winking Man (a rock formation that looks like a mans head that appears to wink as you pass it) The rocks are well known amongst the climbing and Bouldering fraternity with climbs for beginners to experts
RSPB Coombes & Churnet Valley Nature Reserve "Coombes Valley is a wonderful woodland reserve. It's perfect for nature enthusiasts to explore and for families to have fun and play together outdoors. In spring and early summer, migrating flycatchers, redstarts and wood warblers come to breed. In winter, redwings, fieldfares and winter finches are regular visitors woodland reserve at Bradnop, for nature enthusiasts to explore and for families to have fun and play together outdoors".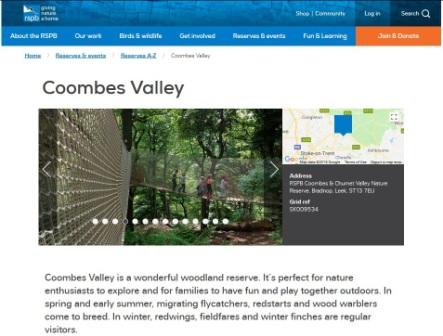 Local Walks
Download a leaflet from our archive for the walk - Leek and Caldon canal via Ladderedge Country Park - 3 miles
Download a leaflet from our archive for athe walk - Leek_Landscapes - 9 miles around Leek
Download a leaflet from our archive for athe walk - Leek to Peak - 7 miles around Tittesworth
Beaver Hall Equestrian Centre offers Riding lessons, pony rides, has a pets corner, cafe and nature trail
Tourist Information Centre
Local tourist information is available at Leek Tourist Information Centre - Nicholson Institute, Stockwell Street, Leek, Staffordshire, ST13 6DW
telephone - 01538 395530
email - This email address is being protected from spambots. You need JavaScript enabled to view it.
website - totallylocallyleek.com