Visit North Staffordshire and Stoke on Trent
North Staffordshire stretches from the county town of Stafford to the borders of Cheshire and Derbyshire. It includes the Staffordshire Moorlands and the Staffordshire part of The Peak District National Park offering outdoor activities, attractions, gardens, heritage and the famous Potteries of Stoke on Trent
Stafford, at the Southern end of the area, has its Norman Castle, Ancient High House and Shugborough Estate as its main attractions but there is much more, cycle routes, gentle walks, nature reserves and family farm attractions
At the centre of the area is Stoke on Trent, a city transformed from the smoke and grime of the coal fired pottery works that made the city the World Capital of Ceramics, it is now one of the Greenest Cities in England, not only boasting over 100 green spaces but in the forefront of Green Energy with the development of Geothermal Energy for District Heating. It is proud of its Pottery History with names such as Wedgwood, Spode, Royal Doulton, Masons, Tams, Aynsley today the pottery tradition continues with production by names such as Wade, Steelite, Portmerrion and Emma Bridgewater.
The area has other attractions such as Alton Towers, Trentham Gardens & Water World, leisure time on the canals, history and heritage and being such a romantic area we also have a number of wonderful wedding and civil ceremony venues
The Moorlands and Peak District are great Walking and Cycling Country, with Leek (known as Queen of the Moorlands) the gateway to the hills, the walking, cycling and some of the county's best climbing.The market town of Cheadle is home to Pugi's Gem (St Giles Catholic Church), is near to Alton Towers and the Foxfield Heritage Railway
The area is blessed with a wide range of wildlife, excellent Nature Reserves and outstanding Country Parks
There is a lot more to North Staffordshire culinary offerings than just its famous and very tasty North Staffordshire Oatcakes (a must for all visitors - but be warned once eaten you will be hooked), a local delicacy that expats across the world can't live without, there are also some wonderful and authentic food offerings from the areas diverse Asian and European community
If you love good food you will not be disappointed – we have listed a selection of places to eat under the Town pages but you can also use these links to Places to Eat in the Stafford, Stone, Stoke and Newcastle, Cheadle and Leek and Moorlands areas
The site is provides general tourism and visitor information and listing, for those with mobility or other disabilities we add accessibility information where we have it and hope that North Staffordshire is found to be inclusive and accessible
Selected Accommodation - Special Stays
Alton Towers Resort Alton nr Cheadle
Set in over 500 acres of North Staffordshire countryside, are the CBeebies Land Hotel, Splash Landings Hotel, Enchanted Village Woodland Lodges and Stargazing Pods
www.altontowers.com/short-breaks
The Izaak Walton Hotel Dovedale, Nr Ilam
converted 17th Century Country House Hotel, AA 3 Star, 2 AA Rosettes
izaakwaltonhotel.com/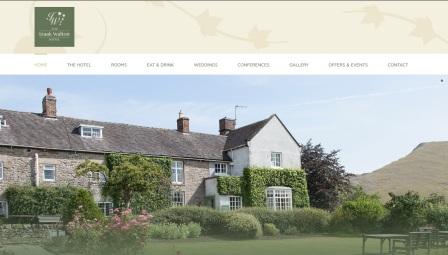 Moddershall Oaks Country Spa Retreat Moddershall, Near Stone - rooms, restaurant, spa, weddings
A luxury country retreat set in 72 acres of private countryside, with first class indoor and outdoor spa facilities, lakeside restaurant and bar
www.moddershalloaks.com
The Moat House Lower Penkridge Road, Acton Trussell, nr Stafford
AA4* Hotel, 2 AA Rosettes, restaurant, events, weddings
www.moathouse.co.uk
The Tawny Consall Lane, Consall, nr Cheadle
A Hotel Like No Other - The Tawny has an inspiring selection of Huts, Lookouts, Treehouses, Boathouses and Retreats for anyone seeking comfort and privacy on natures doorstep
thetawny.co.uk
Alton Station – this pretty old Railway Station and Waiting Rooms set in the Churnet Valley, it sits on the edge of the village of Alton (Within walking distance of Alton Towers)
One of the Landmark Trust preserved properties
www.landmarktrust.org.uk/...
Tixall Gatehouse – Tixall, Nr Stafford – this spectacular Elizabethan gatehouse is imposing and ornate with history - Mary Queen of Scots, was imprisoned at Tixall for two weeks in 1586
This is set in rural North Staffordshire, with good walks nearby – take a wander along the Staffordshire and Worcestershire Canal to Great Haywood and visit the Shugborough Estate (NT)
One of the Landmark Trust preserved properties
www.landmarktrust.org.uk/...
There are more accommodation listings under the following towns
For the Stafford area click here
For the Stoke area click here
For the Cheadle area (Alton Towers) click here
For the Leek area (Staffordshire Moorlands and Peak District) click here
This site does not sell any products, or takes any bookings – we do not take your personal details, except for correspondence and we do not pass or sell them on.
The listing on the site are provided in good faith, the site provides links where possible to the attractions and businesses listed and it is recommended that you use these and view the individual sites before making any decisions to visit. The listings are provided for information and are not an endorsement or recommendation. It is recommended that you do your own due diligence / research before making any commitment to bookings / payment.